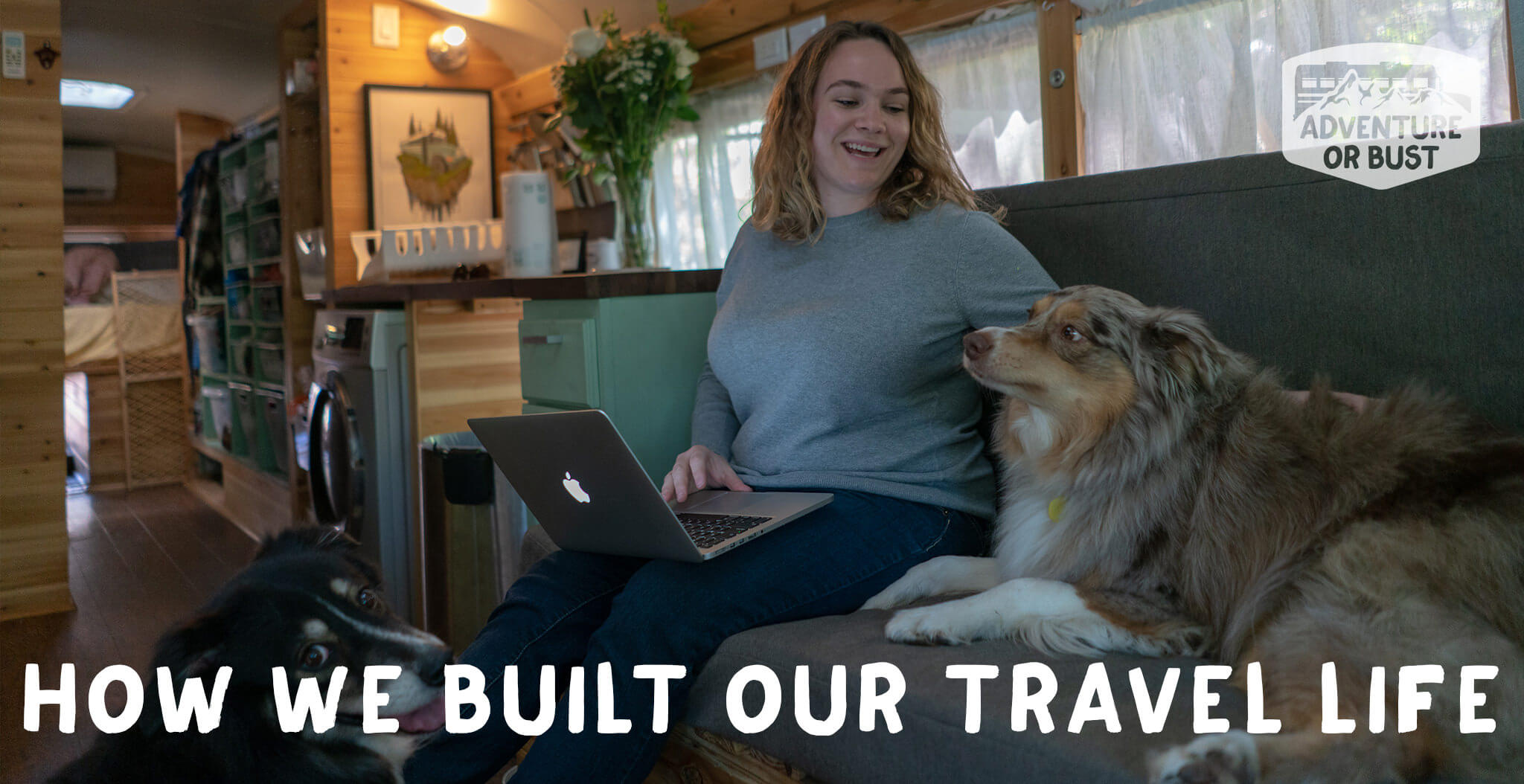 08 Aug

How We Made Our Traveling Tiny Life Possible

To say we're delighted with our lives would be an understatement. We've taken the summer off of work to travel the U.S. While doing this, we're selecting a new place to live for the next year and a half. Think about that; we're able to visit a ton of places in the U.S and choose a city to park our home. We've built for ourselves a life of happiness and adventure, and we think it's important to be transparent about how we got to this point.

Often, people tell us we're lucky to do this. They say it must be nice to be privileged and to have been given this lifestyle. I want to put it out there that we understand we are privileged. We know what privilege means in America and that we've naturally been given a leg up in many, many ways. On top of natural privilege, we have supporting families. We were able to take out loans to afford college. We were able to live at my (Brittany's) parent's house while building our bus. We were able to build our bus at Steven's Aunt and Uncle's. We don't have kids or anything else that could make building this life more difficult. We are very fortunate, and we want you to know we understand that.

However, we weren't given this. The truth is, we worked damn hard to make this lifestyle a reality. Our parents didn't fund our bus build. We are not traveling the U.S on our parent's dime. We worked for every bit of it, and we want to share with you exactly how we did it…from the beginning.

Travel back to 2010, when I was choosing my major. I always knew I wanted to own my own business and have a life free from the 9-5 corporate rat race. I wanted to be able to travel more and work when I wanted. I majored in TV Production, with a double minor in Digital Media and Marketing. I began freelancing in 2011 and building my portfolio. I worked a ton of internships and jobs, free and paid, to gain different skills that would help me build my own business. I graduated in 2013 and begun working full-time. While working full-time, I continued to work to build my own business, growing my customer base and raising my rates.

When we decided to build our home, I hustled even more. This, my friends, is how we were able to afford to fund our bus build and our summer adventure. Nights and weekends spent working side-projects to earn money for our build. Sacrificing sleep and personal time to work for extra income, on top of working and commuting 50+ hours a week. If you're looking to build a tiny house, or go on a big adventure, work a side job. Drive for Uber. Find a job on the weekends. Work yourself to the bones to make this a reality.

In May, right before our summer trip, I quit my full-time job. I am now working 100% for myself. Although we've been traveling for the summer, my projects have not stopped. I've been working from wherever we are, whenever I can. The income from my projects has continued to fuel our trip (literally, ha). In the beginning, it was a challenge to balance the work-play lifestyle on the road, but now I've gotten accustomed to it. This is what I've been working so hard for: to work for myself, wherever, whenever. All the sacrifices from the past few years were 100% worth it.

Steven's story is a bit different. He chose a career in nursing, knowing he could become a travel nurse and also work when he wanted. Nursing is one of the most robust degrees you can earn. The past few years, he has juggled being a full-time nursing student, working part-time, and building the bus. When he wasn't at school or work, he was out in the blazing heat, building the bus completely off-grid.

He juggled studying for his nursing tests and learning how to build our home. He doesn't come from a construction background. Everything he built for the bus he learned from relentless studying on each subject. He often likes to say, "Why would I pay someone else to do something to avoid learning?" His dedication to learning how to do the entire build is what allowed us to build the bus ourselves and save money. He had labor help from his family a few days a week at the bus, which helped a ton, but besides that, he did it all himself. It's amazing what he was able to accomplish.

Steven graduated from nursing school in May and has passed his NCLEX exam! This summer, he has taken the role of our official bus driver and head route planner. When we decide to settle down, he will be 100% ready to begin his career in nursing!

It's due to these years of hard work and sacrifice that we're able to do what we do. It's my years of freelancing that has allowed me to build a flexible business that funded both the bus build and the months off. My company will continue to be a primary source of income throughout our lives. It's Steven's time and energy commitment that allowed us to build our dream home at an affordable cost. It's his dedication to building a fully-mobile home with enough off-grid capabilities to avoid spending money on lodging. It's his decision to earn a nursing degree that has paved our future of living a traveling lifestyle.

None of this was easy, but it was entirely doable. We hope this will inspire you to work towards your dreams because as we learned, anything is possible.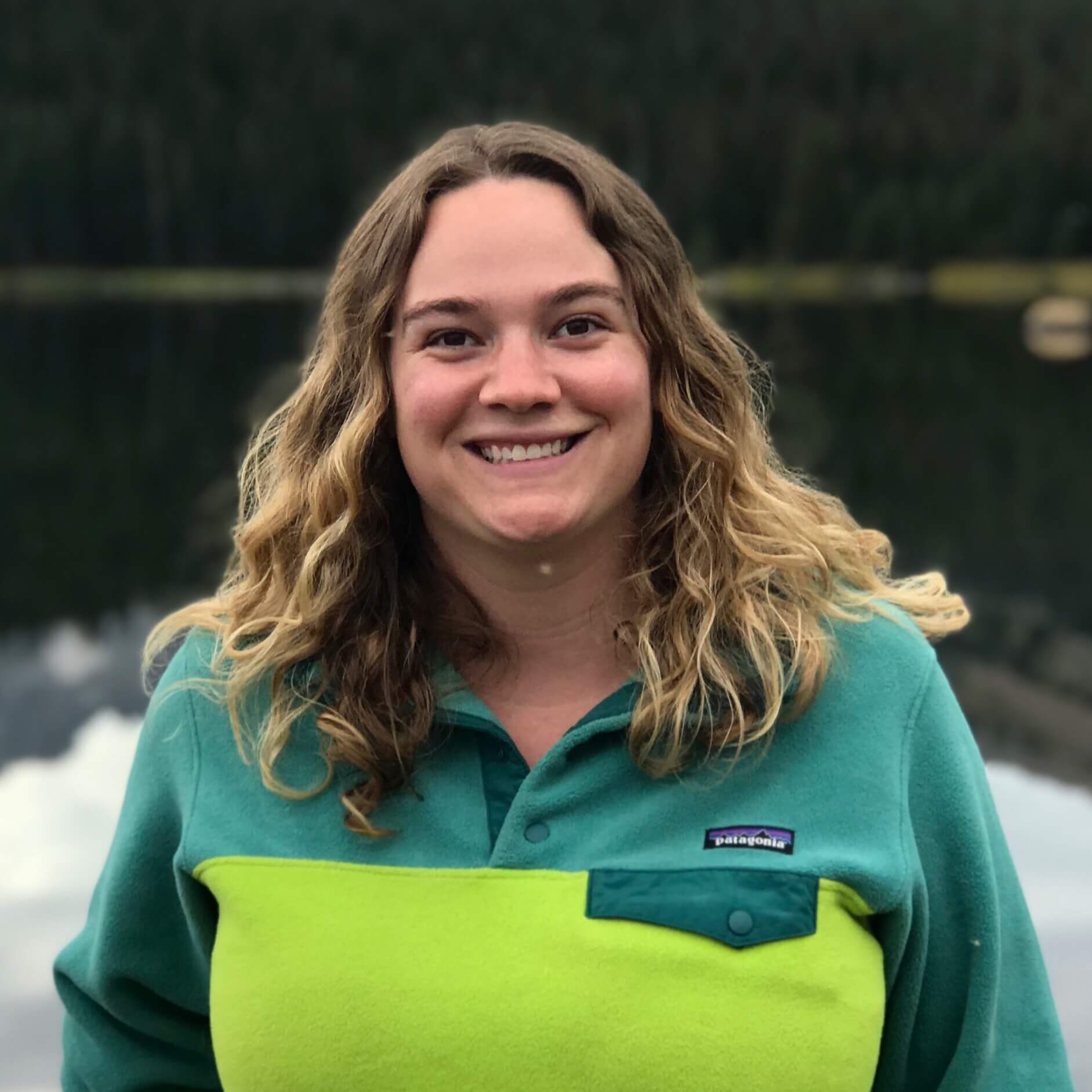 Hello! I'm one half of Adventure or Bust. I'm originally from Baltimore but grew up in Sarasota, Florida. I run a small Strategy and Design company called Ascent Collective. I'm extremely passionate about sustainability, minimalism, tiny life, and personal finance. I enjoy hiking, fishing, biking, and spending time with Steven and our two Aussies.